So I love making jewelry. My sister and I have always preferred taking the "D.I.Y" route over the purchasing route. "Creating on a budget" is our motto. Crafting up your own handmade jewelry allows you to completely personalize your accessories while having 100% control over your outfit coordination. You can make money, you'll get compliments, and you'll keep your creative juices flowing. What's not to love?
Well taking the initiative to make your own jewelry can have some drawbacks. Beading is a skill tons of people can master, crocheting isn't that unique of a hobby, and clay charm making has become a growing trend. Taking all that into account, it can be really challenging to make your handmade jewelry stand out. It can become a typical, basic piece real quick. I started crocheting a year ago, and even now I question how unique my earrings even are. I might like them. My mom like them. Heck, even my mom's friends might like them. But that doesn't mean strangers or potential buyers will.
Or maybe they will like them. But there's a fine line between liking something enough to gaze at it for a few moments and liking something enough to buy it. You express your skill and talent through your work, so it's your ideas that define whether viewers perceive you as a crafter with a hobby of making jewelry or an experienced artisan. If you're anything like me, you'll want statement pieces that catch the eyes of consumers both in-person and online.
After recently setting up an Etsy shop and researching popular sellers and keyword analytical softwares like Marmalead, I've found more than a few ways to spice up my jewelry into items that will actually attract buyers. If people are choosing to search on a handmade market rather than shopping in stores with pre-made jewelry, you can bet that they're looking for something that they won't be able to find in a store. Even if you aren't planning on selling your jewelry or handcrafted accessories, you likely feel the same way. The only problem? You don't know how to make your jewelry unique. You're having trouble thinking outside the box and your creations are blending in the crowd. Don't worry– multiple of my earrings are guilty of this.
But we're on this jewelry making journey together. I'm not going to tell you to purchase your accessories from a shop when you could live a bomb DIY lifestyle on a budget. I'm hoping that once you read through my suggestions you won't ever feel the need (or even the desire) to purchase jewelry from someone else ever again.
1.) Add Fluorescent bottles charms to your handmade jewelry
¿Qué?? I saw this idea on YouTube, and yes, I was a bit skeptical, at first. It sounds a bit odd, but it's basically like doing a knock off, glow in the dark bottle for cheap. Sure, it's not actually glow in the dark, but it does give the mild illusion.
Think about how potions look in say, Disney movies or something. That's kind of the goal of an iridescent bottle; to add a little nice magical touch to your jewelry. To do it, just take a highlighter, some water in a container, and let the highlighter seep into it. The water will become the color of the highlighter and particularly if you use yellow it'll look bright.
2.) Heat Emboss your jewelry or handmade charms
If you're anything like I was 4 months ago, you might not know what heat embossing is. And if you do, you probably don't own one and don't wish to spend anything over $20.00 for the supplies. In a nut shell, heat embossing is when you Use a heat source to make embossing powder melt and give the raised embossed effect. So those shiny, slightly raised letters you see on greeting cards– yeah, that's heat embossing.
It's a super fancy way to jazz up most paper crafts from scrapbooking to journaling to card marking, etc. Most crafters use powder stamps for pre-done embellisments, but I chose to buy an embossing ink pen so that the powder would stick to anything I wrote on. Just recently, I added gold embossing powder to a shell charm on my handmade necklace. It made this really unique "gold-dipped" appearance.
Colors range widely for embossing powders so you're open to tons of choices. I currently own silver and gold and I have a black powder being delivered. I'd suggest putting some form of gloss or polish on to keep the powder from smudging.. I purchased an Amazon refurbished "starter" heat embossing kit for $19.87. Figure how much you're willing to invest before buying the pricier materials.
The "gold-dipped" shell charm I mentioned above can be seen below. It is currently fore sell on my Etsy shop along with a pair of crochet earrings. The shell is 100% real. Since my shop is still kinda new, I'm selling all products at a discounted starter's rate, but prices will go up in the next few weeks. Link to my shop here! Make sure you stop by and don't forget to put your shop link in the comments if you have one.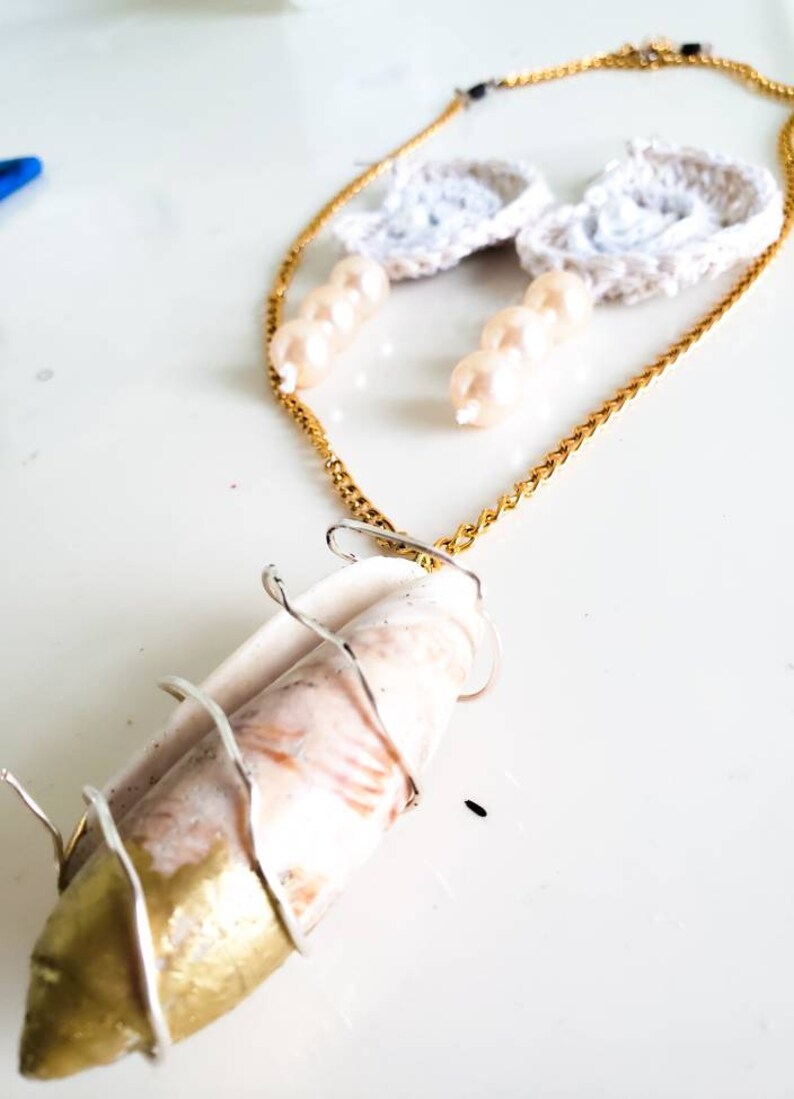 3.) Add Glow-in-the-Dark components to your jewelry
This is the true fool-proof way to solidify the whole "magical" Disney jewelry look. Who doesn't love glow-in-the-dark items? Even as a kid, that was the highlight of my skating trips. Buyers will automatically view something as more valuable and unique if part of it is glow-in-the-dark. And even if you don't want to sell, I'm sure you'll even find it exciting.
You can find glow in the dark powders online for varying prices. I've never purchased any personally but they're are plenty of videos and blog articles detailing how to get started. There's a nice range of colors as well. Keep in mind that you'll need a UV source to keep the liquids glowing.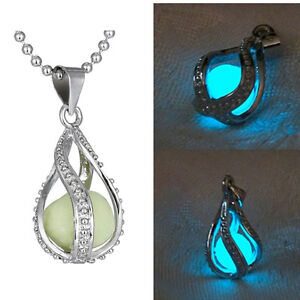 4.) Make charms related to the Entertainment industry
Just think about; everybody loves things that they can relate to and find humor in. If there's a popular show out while you're making your jewelry, see if you can find a way to apply that to the charms you make. Even if you don't know how to make charms, you can still buy some that other's have made and use them to decorate your pieces. At the time of this article, Stranger Things, Riverdale, and Game of Thrones are still all pretty big shows.
Movies can be just as relevant as well. The live action Lion King comes out this Friday and I've been working on some Lion King charms for the past week. The Simba symbol isn't that big of a challenge and something that I feel like I can make myself. I've been using Polymer clay, but other mediums will work just as well.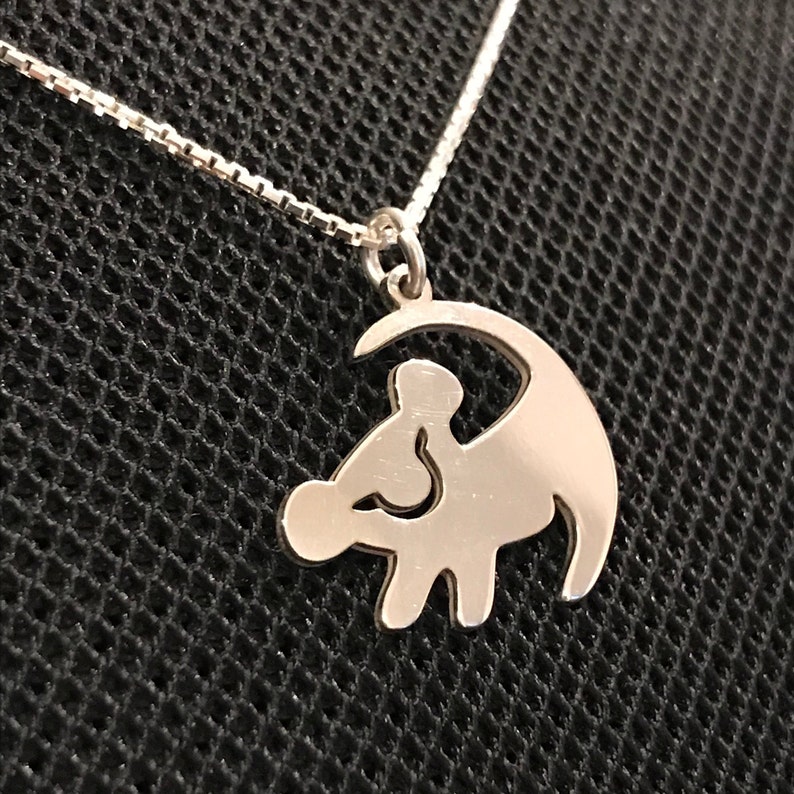 5.) Mix unconventional textile mediums
What do I mean by this? Most crafters specialize in their use of one form of medium; be it thread, yarn, embroidery floss, denim, cotton, leather, etc. For me, it's crochet thread. For my sister, it's yarn. But we have never let that limit the accessories we create. If you can figure out how to embroider on your crochet piece, or stitch denim on a woven clothing item, you'll be going places. That's how you really design unique one-of-a-kind pieces.
There's a reason "upcycling" clothes has gotten so big in recent years. Just think about it– if you can take an old pair of denim jeans, cut a hole into it, and fill it in with some intricate crochet pattern, you'll have a pair of bottoms that nobody else has. If you can make a yarn flap on a leather wallet, or vice versa, you'll have a much more exciting clutch than just one or the other.
Even if you're craft doesn't really use any kind of textile, you can still mix whatever you do use, like beads, metal, or string.
6.) Use pins, hairclips, and shells as charms
Let's be real, a lot of charms are on the pricier side. Unless you're selling and making tons of profit despite the financial deficit caused by purchased charms, you'd probably like a way to use cheaper, more convenient miniature items to embellish your accessories. My grandmother and mother both keep tons of old clothespins around the house. One was a golden flower and another was a an artist pallette: both really cute embellishments to the necklaces I had made. Instead of going out and buying charms, I removed the "pin" sections on the back and figure out how to attach the pins to my necklaces. It worked for me, and it'll probably work for you.
7.) Iridescent Resin Charms
Charms, charms, and more charms. You might as well just call me princess Charming. For anyone who doesn't know, iridescence is defined as showing luminous colors that seem to change when seen from different angles. So think shimmering soap bubbles.
Resin is a plastic-like polymer that you can find at most craft stores. There are tons of tutorials out there on how to use it, but I would definitely suggest using molds. You pour the resin into the mold and it comes out the shape that you want it.
Despite how cool that sounds though, quiet a bit of crafters already make resin charms, so by making yours iridescent, your jewelry will stand out as unique. To make a bubble charm, you just need a circle mold. There are iridescent glosses and top coats that you can use as well as iridescent paint.
Thank you so much for checking out my blog! My twins sister and I post Diy and beauty blog posts every week, so make sure you follow and join our email list to stay in the loop.