Do you have curly hair? wavy hair? thick hair? Blonde hair? Thin hair? Straight hair? Blue hair? Damaged hair? Everyone seems to want something that they don't have.
This list contains simple hair ideas that take only a few minutes( and less!) This list will not consist of using fake hair as an alternative. It is a great idea for those who get fed up with their hair, but it definitely takes time and effort. All these will range from a few seconds to at the highest, 5 minutes!
We are all about self love on this blog. We want everyone to embrace, appreciate, and love the hair that their momma gave 'em.
Shiny (Sheen) Hair
Look for a serum that contains vitamins like A and E.
natural oils (jojoba , coconut, olive, castor, argan, etc)
* Last two are long term ideas for Shinier hair (yes, this list is suppose to contain no effort ideas but this is just some advice 🙂 )
Deep conditioning and making a Honey, apple cider vinegar, mayonnaise, or egg mask.
Rice Water or tea bag water for rinsing hair
My number one advice is keep your hair moisturized and hydrated. You do not need any costly hair products. I know people who use nothing more than olive oil and a spray bottle!
Anybody can have shiny hair! Our hair begins to look drier and more dull as we get older. If you are starting to gray, than own it by rocking silver locks!
Hair Accessories
Scarves
Scarves are great when you get tired of using a hairband to slick it down. They pull everything into place and add a nice touch of color. Try unique colorful scarves like animal print. Or just find a scarf that matches your favorite outfit.
Alicia keys is sporting them too!
Chunky Crochet Headband
This is a fun project to take up yourself or you could buy these. I would suggest wearing these primarly during the colder seasons. That serve as perfect ear muff alternatives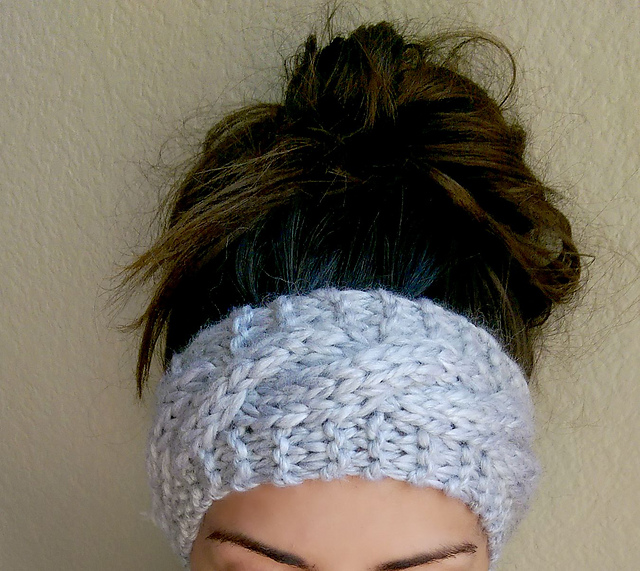 Turban Scarfs
A turban (from Persian دولبند‌, dulband; via Middle Frenchturbant) is a type of headwear based on cloth winding. Featuring many variations, it is worn as customary headwear by people of various cultures.[1] Communities with prominent turban-wearing traditions can be found in the Indian subcontinent, Southeast Asia, the Arabian Peninsula, the Middle East, Central Asia, North Africa and the Horn of Africa.
Source https://en.wikipedia.org/wiki/Turban
Lets face it! The knot adds a nice touch.
Hair Jewelry/ Accessories
They can spice up the blandest of hairstyles. Hair jewelry is generally inexpensive but make you look like a million bucks!
Beanies with a bang, a braid, or let it hang
Here is a link with ton of hat ideas!
https://www.marieclaire.com/fashion/news/g4821/guide-to-hats/?slide=10
Beanies are the freshest fashion hats of them all.
Beret Hats
Perhaps you are going for a more classy look. Berets are my second favorite hat.
cosmopolitan even has a whole article about perks of wearing hats and why you should. https://www.cosmopolitan.com/style-beauty/fashion/advice/a7189/reasons-you-are-a-hat-person/
Changing your Part
Sometimes middle parts can be anything but flattering. One new change with your comb can a make a stunning difference. It can also make your face structure more appealing.
Laid Edges and Gel
Hair hack: laid edges and hair slick with gel will make any hairstyle spicier.
Need to grow edges? Below is a good blog that offers some advice.
https://www.naturallycurly.com/curlreading/ingredients/how-to-get-your-edges-back
My number one advice is keep your edges moisturized and hydrated. It is a part of your hair and should be treated with care.
Flowers for Spring
This works better for hotter months. They are great for parties, outdoor picnics, and other outdoor events. There is just something about flowers that make them make any hairstyle elegant, classy, royal, bright and more.
Nature Headbands
Two Flat twists
This is a perfect pin up style. Flat twists are also quicker and easier than cornrows. This is perfect for professional situations and formal events.
Hair Extensions Clip Ons
Ladies! Hair designers have reached a new high level status of expertise. They are now crafting thick 4c texture exstensions. These can make you hair seem much thicker and voluminous.
A good place I would get my hair accessories is Etsy.com.
They have a wide variety of accessories made my creative and crafty individuals. You can get one of a kind hair art.
One of the main reasons why girls feel they need to switch their hair is to connect with their friends and classmates. Remember that you're special in your body. But your hair is part of what makes you, you, just like any special skill or feature (from artistic talent to freckles). If everyone had the same look, think about how dull the world would be.
Overall, Trying new hair cuts or styles can help if you're bored with your hair. Investigate all the wonderful things you can do on your natural hair. For curly hair some updos look absolutely fantastic while with straight hair some intricate braids are simpler. You will appreciate your own locks by seeing everything you can do with your particular hair type or color.
Don't forget to follow our blog and like this post if you liked any ideas!
-Tryit Twins